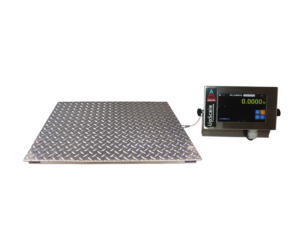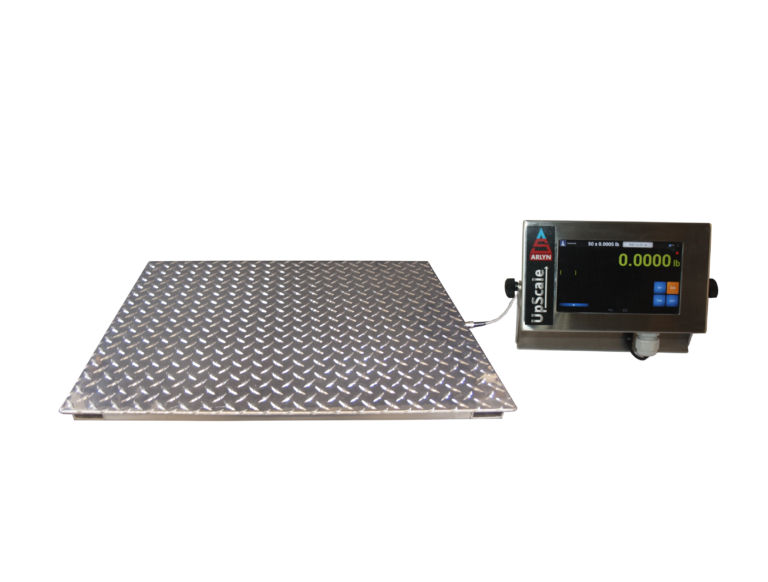 If you're in the market for an industrial scale, you've likely scoured the internet looking at the wide range of available options. Your eyes may have glazed over with the large number of features available from varying manufacturers.
At Arlyn Scales, we've been in the industrial scale business for more than 30 years. In this time, we think we've earned a reputation for delivering scales that offer all the necessary features that will ensure longevity, reliability and incredibly value. In this article, we thought it would be a good idea to outline exactly what to look for in your next industrial scale. Some manufacturers will attempt to woo you with features that really are meant to cover up shortcomings. At Arlyn Scales, we are always completely honest about the features of our scales, and over the past 3 decades, this honesty has gone a long way with our loyal customers.
What to Look For in Your Next Industrial Scale
 Service After the Sale
 At Arlyn Scales, we don't deny that there are other industrial scale manufacturers that can design and build a high quality industrial scale. What we do feel strongly about is the fact that our unique industry experience and business model both position us to deliver a high level of service after the sale.
Arlyn Scales was founded more than 30 years ago in Long Island, New York. As our company has grown, we've stayed true to our roots by maintaining our presence in New York as a U.S. based design and manufacturing company. This level of commitment has produced a stream of unintended benefits.
By designing and manufacturing all of our scales in the U.S., we're able to stay focused on delivering the highest quality scales at extremely competitive prices. With U.S. based design and manufacturing facilities, we're able to cut costs because we're not dealing with overseas manufacturing, which can increase quality control costs and create bottlenecks when an issue is discovered.
In addition to our U.S. based manufacturing facilities, we also sell our scales directly to our customers. This allows our customers to avoid the costly distributor markup that is baked in to the higher prices of some of our competitor's scales.
Rugged Load Cells are Incredibly Important
 If you've been using industrial scales for any length of time, you likely understand the importance of the load cell. These components are the virtual lifeblood of a scale and it's our opinion that scale manufacturers don't always devote the time and resources necessary to build a quality load cell that will stand up to the daily rigors of many industrial environments.
At Arlyn Scales, the majority of our load cells are manufactured from stainless steel, which is incredibly versatile. Many of our competitors cut costs by manufacturing load cells from inferior materials such as steel or aluminum. While some scale manufacturers will attempt to hide this weakness by compensating in other areas of their scales, the reality is that a rugged load cell is the key to accurate and reliable weight readings.
Endless Number of Available Customizations
 When you're looking to purchase a new scale, you want a scale that fits the needs of your business. This can mean a lot of different things based on your industry. It's important that the scale manufacturer you work with offer customizations based on your needs. Maybe you're a hog farmer who needs to weigh a large number of pesky and unpredictable hogs, or you're a distributor who regularly needs to use large crane scales to weigh large shipments of cargo.
Whatever you may need, the team at Arlyn Scales has likely built a scale that will satisfy your needs. If not, we'll be happy to sit down with you to discuss exactly what you're looking for and design something that works perfectly. It's our goal to develop a weighing solution that makes your job easier, not more difficult. Thanks to our in-house design and manufacturing team, we're able to regularly develop completely custom weighing solutions that boost productivity and hopefully in turn profits for our customers.
Wide Range of Data Access Options
 Scales are great, but what are you actually doing with the data? Chances are you need the weight data to be used in other computer programs to make complex business decisions. If you're currently relying on humans to manually transcribe weight readings into these other software programs, your data may be inaccurate simply due to human error.
At Arlyn Scales, many of our scales offer a variety of communication options allowing our scales to interface with all sorts of other computer programs. Below are just a few of the ways that you can easily access weight data from any of our industrial scales:
USB – Simply plug in a USB drive to your scale's USB port and use our USB Remote Software to control and export weight data to be used in other applications such as Microsoft Access or Excel.
Datalogging – Have scales located in areas where computer access isn't feasible? No problem – with our datalogging functionality, you can simply plug in a USB flash drive to your scale to download weight data to be accessed at a later time from any computer. Data will be downloaded as a .CSV file, which can easily be accessed via a large variety of applications.
Ethernet/WiFi Access – Not only can you access our scales through the onboard USB port, but you can also connect our scales to your corporate network via Ethernet or WiFi. This allows you to control your scale from any computer on the network, or if you have internet access, from anywhere in the world. Think of the opportunities if you could control and access your scale from afar.
How Does Your Industrial Scale Measure Up?
 After reading through this industrial scale guide, how does your current industrial scale measure up? If your scale doesn't offer some of the features mentioned above, it may be time for an upgrade. To learn more about our line of industrial scales, feel free to give us a call at 800-645-4301 or through our contact form. We look forward to assisting you with all your industrial scale needs.