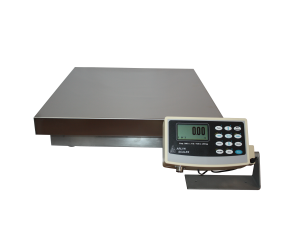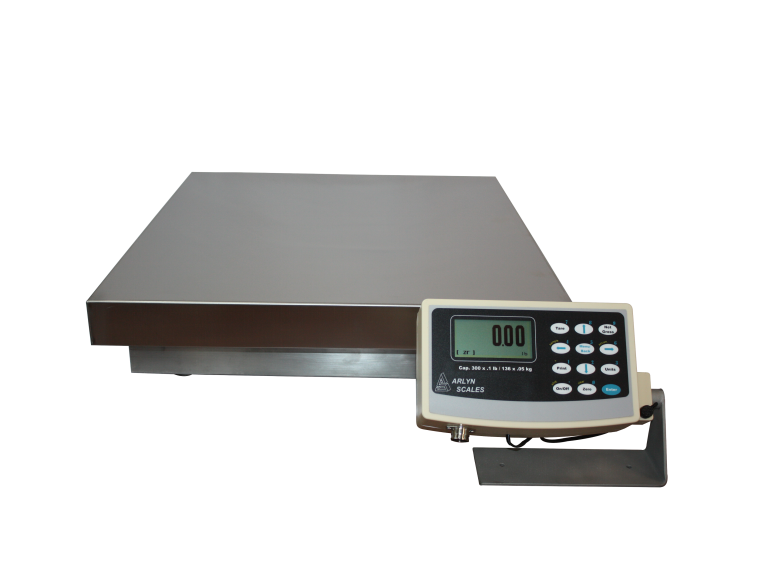 Many businesses today have a variety of in-house software platforms that they use to keep their businesses running. These software packages make running a business much easier, and many business owners would be lost without the use of these tools. These software packages can control literally every facet of a business, and if a business is involved in the weighing of materials, it's imperative that accurate weight data is able to make its way into these in-house software tools.
At Arlyn Scales, one of our long-term goals is to help our customers do their jobs more effectively through the use of our industrial scales. One way that we've found that helps our customers is the ability for our scales to interface directly to a company's in-house software. By interfacing directly to existing software, our customers can instantly have access to imperative weight data without any human intervention. This can ensure that all weight data is accurate and recorded properly for a whole host of business reasons.
A Bit of History About Arlyn Scales
Arlyn Scales has been providing high quality scales to a variety of different industrial markets for more than 30 years. Headquartered in Long Island, New York, our company designs and manufacturers all of our scales in the U.S.
With a fully U.S. based design and manufacturing team, Arlyn Scales is able to offer the highest quality scales, at extremely competitive prices. Unlike our competitors, by manufacturing in the U.S., we're able to keep our costs down by selling our scales factory direct to customers, and eliminating the costly quality control issues that can plague other overseas manufacturers. Our scale designers and manufacturing teams are located in the same building, meaning that if something isn't working correctly, finding a resolution is as easy as walking down the hallway to speak with the person who designed or built the scale or feature in question.
An additional benefit of working with Arlyn Scales is our ability to sell our scales factory direct to our customers. Because all our design and manufacturing happens on Long Island, we have little need for a distributed sales team or distributors. All of our scales are sold directly from our headquarters, which helps to keep costs down and scale capabilities up.
Common Applications for Scales and In-House Software
Our customers use our scales in a number of different ways. A few of the more common applications where our customers use our scales to interface directly with their own in-house software include:
Shipping – Scales used for shipping are likely the purest example of how our scales can provide critical data for a company's in-house software. Our scales can interface directly with company software to record weight data as soon as an item is placed on a scale platform.
Process Control – In a variety of businesses, especially when expensive or hazardous materials are used, process control is critical. With Arlyn Scales, customers can interface directly with our scales when the weight of various ingredients need to be tightly controlled.
Quality Control – Many manufacturing companies rely on the weight of an item to help determine quality control. Whether it's for inventory purposes, or a parts kit, or the weight of a container of fluid, Arlyn Scales can interface this weight data with internal software tools to ensure quality is never compromised.
Parts Counting – Counting scales are a great option for applications where you must keep track of a large number of small pieces. With counting scales from Arlyn Scales you can quickly weigh a batch of parts to determine the exact number of pieces in a batch, which is much easier than performing this task by hand. This data can then be easily imported into an in-house software tool for further analysis.
How Do Arlyn Scales' Interface With In-House Software?
While it's clear that many companies can benefit from weight data, you may still be unclear as to how the weight data can actually interface with existing software. The beauty of the wide range of industrial scales from Arlyn Scales is the large array of communications options available to our customers. Scale owners can connect their scales to their existing computer systems in a variety of ways, a few of which we'll detail below:
USB – The most common interface option for our scales is USB (Universal Serial Bus). This is an extremely easy method to connect your existing computer system to your new scale. Simply connect a USB cable between your scale and your personal computer and you'll be able to easily access weight data from your industrial scale. Our USB interface option allows you to access data from your scale in a variety of formats, many of which are accessible by in-house software packages such as MS Access or MS Excel.
Ethernet / Wi-Fi – Another common way that our customers interface with their scales is through an Ethernet or wireless connection. Think about the ability to connect your scale to your company's existing network and control it from anywhere in the world. As long as you have an active internet connection, you can control your scale(s) from literally anywhere.
Datalogging – If you don't have direct access to a company based on your scale's location you can always simply connect a flash drive to your scale to download weight data to be accessed at a later time. This weight data will be formatted in a way that it can be easily imported into a variety of popular in-house software packages used by companies around the world.
Reach Out to the Helpful and Courteous Staff at Arlyn Scales Today
If you have additional questions about how our scales can interface with existing software tools that you use to run your business, feel free to reach out to us today. We'll be more than happy to walk you through exactly how our scales work, the features they possess and help you choose a scale that works for your business needs. Pick up the phone today and give us a call toll free at 800-645-4301 or contact us. You'll be glad you did once you realize the wide array of experience that our staff brings to every customer interaction.