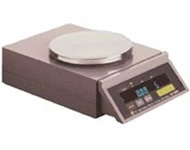 The shipping and freight industry is booming, bolstered by the dramatic rise in online sales and an increasing consumer preference to find the best bargains through online shopping websites. That has led to the rise of many smaller warehouses and shipping companies who are doing their work locally, combined with entrepreneurial business professionals who are starting their own online marketplaces. It all adds up to a dramatic rise in demand for things like freight scales, which helps decide just how much to charge for a shipment and how to ship the package itself..
There are a number of things to consider when shopping for such a scale, and a number of considerations to take into account. Most of the shipping companies who require a new freight scale are working on a limited budget and looking for the best deal they can find. To that end, they're increasingly looking for custom-made scales and those offered at a deep discount. With all of these factors complicating the decision process, Arlyn Scales stands ready to provide you with all of your scale needs.
Custom Built Freight Scales Can Save Money and Increase Functionality It might seem like a pretty basic piece of equipment, but the freight scale has become just as technologically advanced as the rest of the world in recent years. What was once a simple machine that weighed a package and merely printed the weight is now a complex device that can be hooked into computers, shipping cost calculators, and transmit information directly to postal companies. With that being said, it's also worth noting that the increasing advancement of technology in freight scales has led to the proliferation of "do it all" models that offer incredible functionality and affordability. That may not work for the small-scale, start-up company, the medium-sized shipping operation, or any entrepreneur on a budget. They need more specific functions — maybe one or two — that work well and are cost-effective. At Arlyn Scales, we provide scales tailored to any budget.
An increasing number of freight scale purchasers are choosing to contact us directly; allowing a new industrial scale to be custom built according to the customer's needs. This is far better than merely manufacturing a scale that can do everything in order to please everyone and, because it leaves some technology and features behind, it's more cost-effective and more easily placed within a small company's budget for its freight operations.
If an industrial scale, such as a freight scale, is a company's next purchase, they'd be well-advised to look to Arlyn Scales. We can help you decide on your particular needs from the size of the scale and its capacity, to new digital features such as computer connection and, even data-sharing capability with shipping companies. YouÕll pay for only what you need, and that means a better scale for a better price which is the ideal budgetary and spending situation.
Consider Purchasing a Freight Scale Direct from the Factory
Generally speaking, there are two ways to purchase freight scales and other industrial equipment for the purposes of packing and shipping items. The first way is to find the nearest warehouse of industrial equipment and peruse what they have to offer. Of course, doing this virtually forfeits the buyer's ability to secure a custom-built freight scale, but many prefer the instant gratification that comes from buying locally.
Those are both "feel-good" aspects of the warehouse or showroom buying process, but they're just about the only perks of interacting with a commission-based salesperson when buying new equipment on an industrial scale. Prices will almost certainly be higher — sometimes by a very large percentage — when pursuing industrial equipment from a showroom or warehouse floor, and there's exactly zero customization that can be done at the time of purchase or immediately beforehand.
Instead of shopping in this old-fashioned, more expensive way for industrial equipment, most purchasers in the market for their first (or next) freight scale would be well-advised to consider Arlyn Scales. We do not have the overhead of our showroom counterparts, which allows us to directly pass on those savings to customers. It results in far lower prices and less pressure. When you don't feel pressured to buy an item, you are free to think of what features and materials will work best for your business.
While the company does produce a standard line of scales with a default set of features, our more responsive nature and unique supply process allows us to customize our scales to a customer's exact specifications. And customers will be interacting with the company directly, not through a middleman, ensuring that their needs are heard loud and clear.
Many customers receive their "one size fits all" freight scales and then begin customizing the scale to better suit their needs. That results in a voided warranty for many buyers. With a factory direct option, the warranty is likely to be more generous in the first place and, because the company itself has done the modifications to the product, there's no need to do make changes that might void the warranty and leave you high and dry should any issues arise.
Shopping for a Freight Scale: What to Look for in a Worthy Product
The first consideration should be the actual materials used to construct the scale. In most cases, this is stainless steel construction and buyers should settle for nothing less (budget willing). Stainless steel is, of course, one of the most durable materials for this type of business and it's the material best equipped to handle hundreds of pounds of material that will sit on top of it. Any scale with sub-par construction simply will not do.
Size should be the next consideration on any freight scale buyer's mind. Remember that a scale must be purchased with the absolute maximum freight load in mind. Most scales have a certain weight limit and, above that limit, they'll fail to function. Instead, they'll either list the weight as the scale's maximum or they'll break and stop working entirely. No one wants to break their scale with an unexpectedly heavy load placed upon it, so be sure to examine your company's business and its maximum needs before deciding on a scale size or maximum load capacity. Arlyn Scales takes this into consideration and so provides overload protection with all our scales.
The accuracy of the scale's actual measurements must also be taken into account, and this can be done by looking for either regular accuracy or double accuracy scales. The easiest way to define a "double accuracy" freight scale is that it has twice the resolution of a standard scale. Remember that a scale's accuracy directly affects the company's bottom line and its reputation with its clients, so there is very little room for error in this area.
Finally, make sure that the company is buying the proper scale for its needs. There are acoustic-tuned scales, freight scales specifically for drums of oil or other material, and traditional flat scales for more conventional freight. Buying the right scale is crucial to reporting an accurate measurement, and it's essential to ensuring that the scale has a long and virtually problem-free life. If the scale isn't designed to measure the weight of the company's specific type of freight, it stands a pretty large chance of breaking down on the job and suffering under the weight of items that it was never designed to handle.
Armed with the Best Information, it's Time to Choose
With all of the best information on price, accuracy, and the freight scale's intended purpose (as well as the company's mission), it's time to locate the best deal and purchase a brand new freight scale that meets both budgetary outlines as well as the company's own measurement requirements. Look no further than www.arlynscales.comContact us for more information!