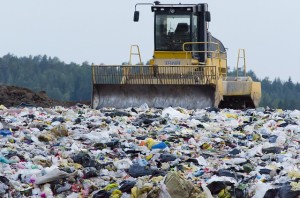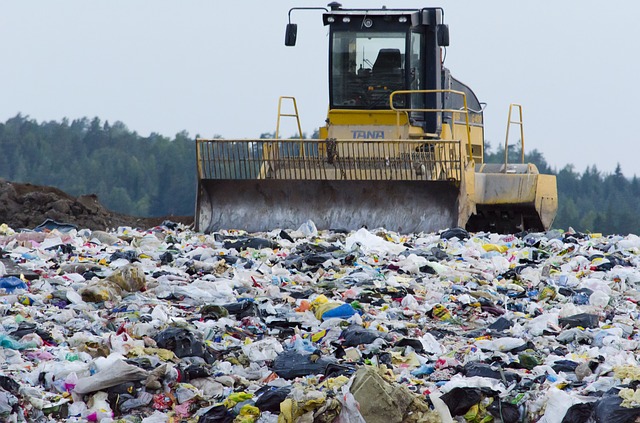 Many individuals may not be aware of the need for precision scales in the weight management industry.  It's important for the waste collection and management industries to use precision scales in order to meet compliance with safety, health and environmental regulations as well as to ensure efficient collection.
Scales used in the waste management industry must also be extremely rugged and able to stand up to potentially hazardous waste materials and environments.  The commercial waste industry is typically most susceptible to contamination due to improper storage or overloading.
Arlyn Scales has over 30 years of experience building scales that are both accurate and extremely rugged.  We're well versed in the needs of the waste management industry and offer a variety of solutions that work well even when dealing with hazardous waste materials.  Our factory and offices are located side-by-side in Long Island, New York, which allows us several advantages over our competitors.
•    Direct to Customer Approach – At Arlyn Scales we don't utilize middlemen or distributors.  We sell our high quality scales directly to the customer to keep our costs down.  This allows our team to focus on developing the highest quality scale at a price that most of our customers can afford.
•    Superior Quality Control – Because we don't outsource any part of the scale design or manufacturing process, we can spot issues early on and ensure they are fixed.  By not dealing with vendors located around the world we're able to focus on quality for each of our scales.
•    Custom Solutions – Arlyn Scales can also custom design a scale that meets your unique needs.  While we offer a wide selection of off-the-shelf scales, all of them can be customized to fit your needs.
Arlyn 5200 Floor Scale
The Arlyn 5200 Floor Scale is one of our more popular scales for use in the waste management industry.  This scale has a capacity of 30,000 lbs. and is able to handle the sometimes-hazardous materials and environments common in the waste management and collection industries.
To further protect our scales, we offer a zinc rich epoxy that helps to prevent corrosion.  To promote the life of our scales, we manufacture our load cells from stainless steel to give your scale the durability it will likely need.  In addition to a higher quality load cell, we use four load cells, as opposed to one, to improve accuracy.
Why Arlyn Load Cells Are Superior
A load cell plays an integral part in the accuracy and reliability of a scale.  If a load cell fails, your scale is essentially useless.  At Arlyn Scales, we actually manufacture our own heat-treated stainless steel load cells, in contrast to our competitors who normally use steel or aluminum.
To further protect our load cells, we place them in protective pockets within the scale frame.  This helps to prevent damage to the cells from hazardous materials as well as from overloading the scale.
Our 5200 Floor Scale comes standard with four load cells.  These additional cells reduce the routine wear and tear seen with scales using just one load cell.  Our digital scale indicator also offers increased precision compared to other waste management scales.
Protective Coatings for Superior Durability
One way that other competitors cut costs is by using a single layer coating to protect their scale platforms.  The problem with this approach is that once the layer of coating is scratched, the scale platform will soon begin to corrode.
Corrosion can actually spread, not just to the area where the coating has been scratched, but to other areas under the coating, as well.  At Arlyn Scales, we use a zinc epoxy coating that helps to protect against rust and corrosion.
•    Connectivity Options – The Arlyn 5200 Floor Scale offers a whole host of connectivity options that allow you to easily collect and analyze weight data for your business needs.  Arlyn's most popular options include:
o    USB – This is the most common interface method used by computer peripherals.  All you need to do is connect your scale to your computer with a USB cable and you can begin to control as well as export scale data to most Windows-based applications.  We also offer our USB Remote Software that allows you to control your scale via your PC.
o    Ethernet – Using either an Ethernet or Wi-Fi connection, you can connect your scale to your existing network.  This allows you to export and analyze data from anywhere in the world, as long as you have an Internet connection.
o    Datalogging – Many of our waste management customers have scales located far away from any computers.  For these applications, you can simply connect a USB drive to your scale to download weight data to be analyzed at a later point.
•    Array of Size and Capacity Options – The 5200 scale comes in a variety of sizes up to 8" x 10".  Capacities range from 2,500 to 30,000 lbs.
•    Ease of Use – Arlyn Scales designed the 5200 Floor Scale to have a lower profile than most scales.  This feature allows you to easily load and unload objects without abuse to you or the products that you're weighing.
•    Set Point Controller – Another innovative feature of our scales is our Set Point Controller.  This controller allows users to automate a variety of tasks such as dispensing, filling and conducting certain batching functions.  The controller can be programmed with 8 different weight values.  Once a certain weight is reached, the scale then sends an electronic signal that can turn a piece of equipment on or off.
Arlyn Floor Scales – Your Waste Management Solution
At Arlyn Scales, we understand the needs and challenges of the waste management industry.  We also understand that there are wide ranges of factors including size, capacity and surface that go into any scale purchasing decision.
If you have any questions about the floor scales that we offer, or are interested in a custom designed floor scale, don't hesitate tocontact our team today by phone at 800-645-4301 or through our online contact form.