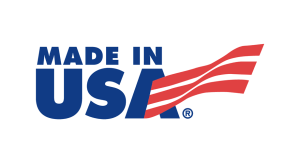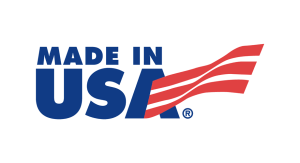 When it comes to purchasing industrial weighing equipment, you have loads of different options. You can save money by choosing a company that does much of their design and manufacturing overseas, or you can choose to work with a U.S. based company like Arlyn Scales that not only designs and builds their scales in the U.S., but also supports their customers with a fully trained and staffed customer service department located in Long Island, New York.
At Arlyn Scales, we've been designing and manufacturing electronic weighing systems for more than 30 years. Over the past three decades we've honed the process of designing what we think is the highest quality and most economical industrial scale on the market. In this article, we're going to go through some of the materials used in our Arlyn Floor Scales to show you the quality craftsmanship that goes into every one of the scales that leaves our Long Island manufacturing facility.
Stainless Steel Load Cells
If you're familiar with scale technology, you understand that the load cell is likely one of the most important components of any high quality floor scale. Many competitors will look to cut costs by manufacturing their load cells from inferior materials like steel or aluminum, whereas Arlyn Scales manufacturers our load cells from stainless steel. Stainless steel load cells offer increased durability, versatility and ensure that your scale is protected should it be exposed to caustic chemicals and materials, which are often commonplace in industrial environments.
Multiple Load Cells to Increase Accuracy and Reliability
In addition to our load cells being manufactured from stainless steel, we also use four separate load cells in our floor scales, compared to some of our competitors who only use one. Our load cells are placed in protective pockets in the four corners of each of our scales. This helps to ensure more accurate readings even when an object is not placed directly in the center of the scale platform. Because of the way we recess our load cells, it allows our scale platforms to be lower profile, allowing easier loading and unloading, which is especially key with heavy objects, or in the veterinary industry. Should you need additional help with unloading or loading, we also offer optional ramps as well.
Latest in Touchscreen Technology
While there have been countless innovations in the scale industry, one component that has largely stayed the same for many years is the scale indicator. This scale display has typically been a boring digital readout that is often difficult to read, especially from any significant distance. Arlyn has recently revolutionized the typical digital scale indicator by ditching the old technology and replacing it with an Android powered touchscreen.
This versatile touchscreen dubbed the Arlyn Upscale Touchscreen Indicator offers a whole host of features for our customers. This easy to use touchscreen interface allows our customers to master it quickly to avoid some of the complexity that comes with operating a traditional scale in an industrial setting. All of the major scale functions are easily accessible from our touchscreen indicator.
Reliability and ruggedness has been a mantra that we've worked hard to follow over the past thirty years with all of our scale components, including our display indicators. When we decided to use a touchscreen display, we knew we had to ensure it could hold up to the daily rigors seen in many of our client's industrial facilities. Our solution to protecting the touchscreen was to utilize a versatile IPS display and house the entire touchscreen device in a water-resistant injection molded enclosure that helps to keep moisture and other dangerous materials out. This allows customers to have the versatility of a touchscreen combined with the ruggedness of our standard digital indicators.
No Need for Summation Boards
While this article is mainly focused on materials and features that are included in our Arlyn Floor Scales, we also wanted to note something that we're proud of that's NOT included in our platform scales, and that is the summation board.Summation boards are one of the biggest failure points among industrial scales. They require constant intervention to ensure accuracy and because of this, Arlyn Scales has worked hard to completely eliminate the need for them in our industrial floor scales. We've been able to achieve this by manufacturing our load cells in-house, which allows us to group them in batches based on the preciseness of their output signals. This in turn eliminates the need for summation boards, and is another benefit of manufacturing our scales and scale components in our own U.S. based manufacturing facility.
Range of Connectivity Options
Gone are the days where workers would stand by an industrial scale, take a weight measurement and manually record it for later use. Today technology allows us to have instant access to all types of data, including weight readings from industrial scales. At Arlyn Scales, we've been utilizing a variety of connectivity options for a number of years, which gives our customers increased versatility when it comes to the accuracy and speed with which they can obtain readings. Our most popular connectivity options include:
Ethernet / WiFi – Wherever your scale is located, as long as you have access to either an Ethernet connection, or a Wireless network, you can easily control your scale from any machine on the network. Furthermore, assuming your corporate network has internet access, you can control your scale from anywhere in the world.
USB – The most common interface method for our customers. Simply plug a USB cable between the scale and a PC and you can instantly control and have access to your scale's weight data.
Datalogging – Many of our customers utilize scales in areas where access to computers is simply not feasible. In these instances, we offer our datalogging functionality, which allows you to simply plug in a flash drive into your scale's USB port and instantly download weight data to be accessed later on any PC.
Ready to Give an Arlyn Floor Scale a Try?
We hope you've enjoyed learning a bit more about our high quality floor scales. If you're interested in more information, or you've decided it's time to upgrade your existing industrial scale, feel free to give our experts a call today by phone at 800-645-4301 or reach out to us through our online contact form. We look forward to serving your needs.