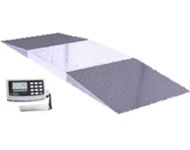 Whether you make decorative or utilitarian pieces, metal work is an art as well as a craft. From chairs, bed frames, home accents and architectural elements to tools like hammers and wrenches and component parts for airplanes, automobiles, tractors, ships, oil drilling equipment, engines, missiles and other capital equipment, forging is a multibillion dollar industry.
Types of Forges
There are a few different kinds of forgings: custom forgings are made to order for customers looking for something specific; captive forgings are made by a company for their own internal use; catalog forgings are standard parts that are created for resale.
Unique Requirements
So whether you hand-make each piece or operate an automated industrial production line, the equipment you work with must be able to withstand the unique high-temperatures (up to 2,300¡F!) and rough handling that comes with forge work while providing reliable results each and every time.
Tight Manufacturing Specifications
The forging process is able to create parts that a stronger than those manufactured with any other metalwork process, which is why theyÕre almost always used where reliability and human safety are critical. Yet, because of this, forgings often have tight manufacturing specifications, including weight. Arlyn ScalesÕ provides easy to use weighing equipment that provides accurate measurements in even the most punishing environments.
Arlyn Scales Floor Scales
Manufactured in our Long Island, New York factory, our robust floor scales are resistant to all kinds of abuse, are easy to use, provide excellent accuracy, come in a variety of platform sizes and maximum capacities, and offer a variety of standard communication options.
Robust, Abuse Resistant Construction – Featuring heavy duty welded construction, our floor scales can be purchased in steel or full stainless steel. Because weÕre a factory direct manufacturer, we have our choice of materials when it comes to our load cells. Rather than the aluminum or regular steel other manufacturers use, our industrial grade load cells are machined from heat treated stainless steel and bolted into protection pockets within the frame of the scale base. This increases their accuracy and protects the load cells from accidental hits, shock loading and overloading that are common causes of scale failure.
Easy to Use – With an unusually low profile, our scales are easy to load and unload. The digital indicator features an intuitive menu and large graphics that make it easy to read and to use. Our full function keypad enables alphanumeric data input and more than 100 values can be stored for tare weights, piece counts or other parameters. The stainless steel swivel bracket allows the display to be seen from any angle and may be mounted in a convenient spot on a post, desk or wall as you prefer. All menu choices are prompted from the graphical display.
Excellent Accuracy – Unlike other manufacturers that use a summation board to adjust the outputs of each of their four load cells, we match ours before theyÕre installed. This means there is no need for dealer set up or service. Adding years of useful life to your scale, weÕve eliminated the leading cause of scale failure (the summation board) and offer more accurate readings with this process. Our digital indicator also features advanced digital algorithms that enhance the precision of our measurements.
Choice of Size and Capacity – With platforms as large as 8Õ by 10Õ, our floor scales come in several capacities ranging from 2,500 lbs to 30,000 lbs or higher. If none of our standard models suit your exact needs, we welcome the opportunity to create a custom size scale that meets your specifications.
Computer Compatibility – Because weÕre the direct manufacturer, we can also equip your scale with your preferred connectivity device. We offer a wide variety of standard communication options including: USB (universal serial bus), which enables to you to import your scaleÕs data directly into a Microsoft Excel Spreadsheet or Access Database file on your PC when used in combination with our free USB Remote Software. You can also use your PC to control the scaleÕs operation. A utility is available that will allow you to send weight data from the scale directly into any Windows application software. Wi-Fi, which allows you to wireless connect your scale to the internet and upload scale data into an online system through your local network. Monitor and control the scale from any location with a Wi-Fi connection. Ethernet, which allows a wired connection into your local network that allows you to monitor and control your scale. All you have to do is plug the scale into our network and connect to it using our Remote Indicator software and youÕll be able to record, sort, group and analyze your data on your workstation PC. Other options include RS-232, RS-485, 4 Ð 20 ma, datalogging with a USB flash drive, and more.
Process Automation – Capable of simple batching and PLC type functions, our setpoint controller allows you to set up to 8 target weight values and use them to turn on and shut off various equipment including feeders, mixers, motors, valves, solenoids and other devices. Formulas can be input using the setup menu to control how the output lines behave based on the weight applied to the scale platform. Numerous formulas can be saved in the scaleÕs memory and recalled as needed.
Factory Direct
Not only does factory direct provide you with a higher quality product, it does so at an extremely competitive price. Because we eliminate the costs associated with distributors and other middlemen, weÕre able to keep our costs low while investing resources in the research, design and development of new technology. Shipped directly from our New York factory, our lead times are also significantly shorter.
Contact Arlyn Scales Today
If your forge shop is in the market for a new floor scale, contact Arlyn Scales. We can answer your questions and help guide you to the scale that best meets your needs. DonÕt forget to ask about our custom options!