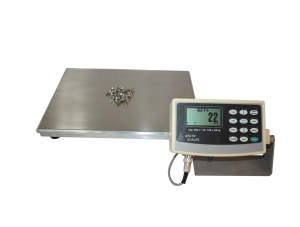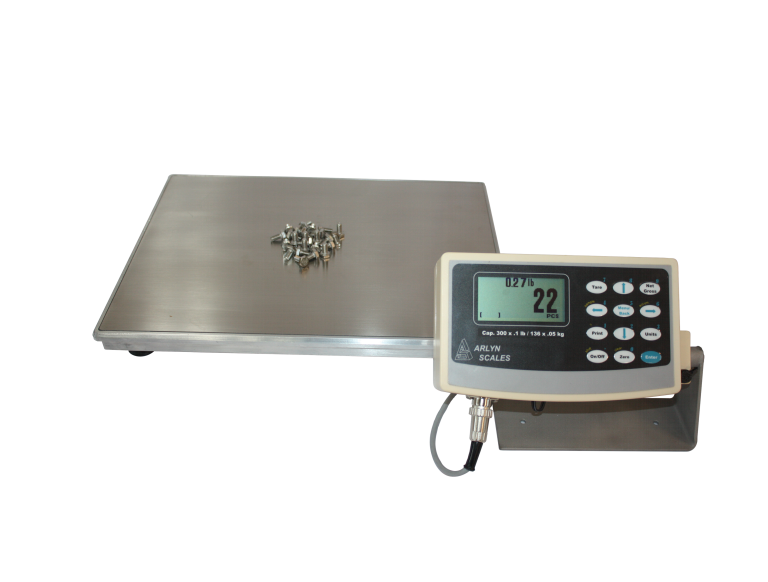 Keeping a handle on your packing and shipping costs is a struggle for any business.  This is especially the case for large companies that ship massive amounts of products on a daily basis.  As your shipping needs increase, you may not be aware of some ways that you can help to automate the process of mailing large quantities, while simultaneously saving you money.
If you have no way of monitoring the accuracy of your shipments you could be sending too many or too few pieces in each shipment, and in both scenarios, significantly impacting your bottom line.
On the one hand sending too many products out to your customers will simply cost you more money, while sending too few can result in customers who are not satisfied and may look elsewhere for another supplier of your product.
To better manage your inventory and shipping processes it's best to have an accurate means to weigh your packages ensuring that you're sending your customers exactly what they've ordered.
Benefits of Using a Counting Scale for Packing and Shipping Processes
If you sell or manufacture smaller parts that are easily miscounted, a counting scale may be just what you need to alleviate some of your packing and shipping issues.  At Arlyn Scales we offer a wide variety of counting scales that are both easy to use and extremely accurate, to ensure that your shipments are always accurate, regardless of the number of small pieces you are shipping on a regular basis.
A counting scale takes a small sample of pieces with a known quantity and calculates the weight of a single part very accurately.  After the weight of an individual part has been logged and saved into the scale's memory, the scale can then proceed to be used for packing your shipments.
Our counting scales can even store a variety of different part weights for use in future packing operations, allowing the sampling step to be skipped without fear of incorrect measurements.  Using this storage functionality allows you to reduce the amount of time you have to spend weighing parts for each subsequent shipment.
What About the Shipping Container?
With Arlyn's Counting Scales, you can easily tare out the weight of your shipping container and allow you to add parts until the scale reaches the necessary quantity.  You'll no longer need to transfer your parts from the scale into your shipping container.  Simply load your pieces directly on the scale inside your shipping container and they'll then be ready for shipment after reaching your desired weight.
While several scale manufacturers claim to offer counting scales, few offer models as accurate as Arlyn's patented SAW Scales.
Need to Weight Extremely Small Parts?  Arlyn Scales Has the Answer!
When you're weighing smaller parts, accurate weight measurements are extremely important, yet incredibly difficult.  In these instances, the accuracy and precision of the scale can greatly affect the count.  Depending on the weight of the parts that you're weighing, a strain gage counting scale may not be sufficient to give you the accuracy you need.
For this unique application, Arlyn Scales has developed our Counting Scales with our patented, Surface Acoustic Wave (SAW) technology.  By utilizing technology similar to that used in the construction of semiconductors, these scales offer increased reliability and accuracy, by and using much larger more robust load cells.
Our technology allows our SAW scales to measure deflections in the load cell material that are much smaller than with strain gage scales, which offers much better precision, even at higher capacities.  In fact, our scales are regularly ten times more accurate than the highest quality strain gage scales, and even more precise when compared to standard models from other competitors.
One of the "secrets" to our SAW technology is the ability to use much thicker load cells, which are very robust and much more tolerant to overloading conditions and shock during use, unlike cheaper, strain gage technology.  This technology allows for a well-built scale that is difficult to damage and still offers extremely accurate and precise measurements for use in your packing and shipping processes.
Below are a few of our SAW Counting Scales that can be purchased by contacting our sales team:
| | | |
| --- | --- | --- |
| Product Name | Capacity & Resolution | Platform Size |
| SAW-X | 10 lb x 0.0001 lb | 8" x 10" |
| SAW-T | 25 lb x .0002 lb | 12" x 16" |
| SAW-L | 50 lb x .0005 lb | 12" x 16" |
| SAW-C | 100 lb x .001 lb | 12" x 16" |
| SAW-H | 200 lb x .002 lb | 12" x 16" |
As you can see, even at high capacities, you can still find a counting scale from Arlyn Scales that offers unparalleled accuracy.
Unsure Which Counting Scale is Right for You?  Arlyn Scales Can Help!
Even if you're confident that a counting scale can help in your packing and shipping processes, it can still be difficult to find the right scale that meets your needs.  This is where the dedicated team at Arlyn Scales can help.  Whether you need a standard strain gage counting scale or one of our high-end SAW Counting Scales, we'll be happy to walk you through the entire selection process.  We've been an authority in the manufacturing, design and development of high quality scales for over 30 years, and feel quite confident that we can find a solution that meets your needs.
While we offer a wide range of scales for all types of industries, we're also able to custom design a scale that perfectly suits your needs.  We're also able to eliminate markups that you're likely used to due to our factory direct approach to scale manufacturing and distribution.  Since we manufacture and distribute all of our scales directly, there's no need for any dealers or middlemen, who are notorious for running up the prices of industrial scales.
For more information about our unique approach to scale manufacturing, or to simply purchase one of our counting scales, feel free to give our team a call today, toll free at 1-800-645-4301 or email us using our online contact form.  We're standing by waiting for your inquiry.