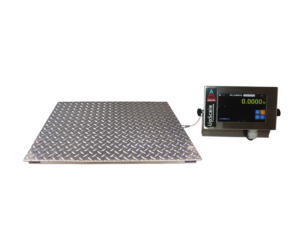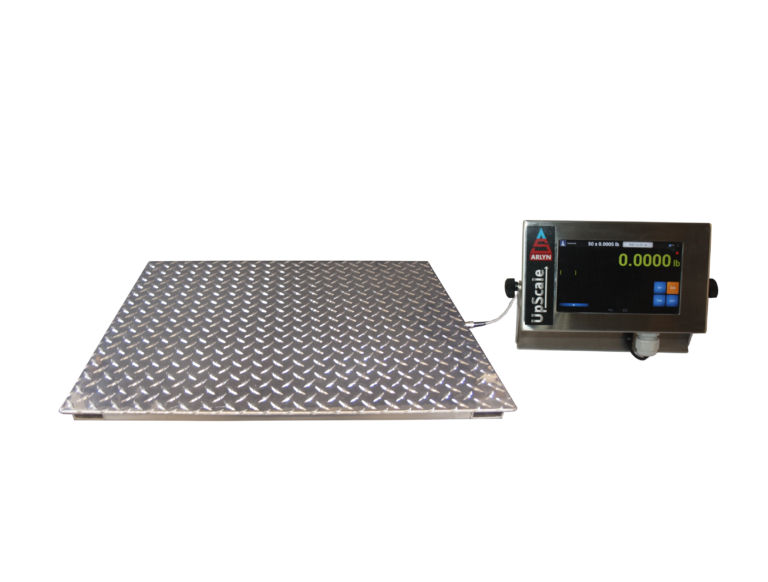 If you require a scale that needs to be used outside, you obviously need to find a model that will stand up to the elements. While many scales may offer loads of features, few are built rugged enough to stand up to regular use outdoors. At Arlyn Scales, years ago we decided that it was important to meet the needs of all of our customers, even those who required scales that could be used in challenging environments such as outdoors.
Arlyn Scales has been a market leader in the industrial scale industry for more than 30 years. This commitment to excellence is due to a variety of factors including the fact that our company is headquartered in Long Island, New York, which gives us a number of advantages over some of our competitors who manufacture their scales overseas. Because of our U.S. based design and manufacturing teams, we're able to deliver high quality scales at incredibly competitive prices, all while giving our customers the ability to customize our scales to their unique needs.
Quality Control Critically Important at Arlyn Scales
One of the main reasons that we continue to operate in the U.S., is that our founder has always been laser focused on quality. Housing both our manufacturing and design teams side by side in New York allows us to easily spot issues early on in the design or manufacturing process to ensure that these problems don't make it out to our customer's units.
Our intense focus on quality has also allowed us to utilize a factory direct approach to sell each of our scales. When you work with Arlyn Scales, you're working with the very individuals that are designing and manufacturing your exact scale. This level of knowledge is difficult to match by companies who may have their design and manufacturing teams completely disconnected from each other.
Finally, because of our low overhead due to our in-house design and manufacturing processes, we're able to constantly innovate to ensure we're releasing new scale technology that is welcomed by our growing list of customers. Many of these technologies, which we'll get into in this blog allow our scales to be used outdoors.
Technology Powering Arlyn's Outdoor Scales
The majority of our outdoor scales are used by our livestock, veterinary and agricultural customers. These customers require scales that can hold up to constant abuse, as well as a variety of caustic chemicals and moisture. The scales that are most often used in these instances are our Series 320 and 620 platform scales that include a variety of functions that make weighing animals of all shapes and sizes extremely efficient.
A few of the features that allow our versatile scales to be used in these outdoor conditions include:
Water Resistant Scale Platform
Our scale platforms are built to stand up to the abuse that is common when weighing animals. This could include waste as well as water and detergents that are used to clean off the platforms when not in use. To hold up to these unique conditions, we utilize either aluminum, or stainless steel platforms, both of which are extremely rugged.
Stainless Steel Load Cells
The key component that allows our scales to be used in a wide range of different environments is due to our stainless steel load cells. Because load cells are the most important component of any scale, it's critical that manufacturers spend significant time and resources to ensure their load cells can stand up to daily activities in an outdoor environment.
Not only do we utilize stainless steel load cells, but we also house our load cells in protective compartments located in the corners of our larger scales. For these larger scales, instead of using just one load cell, we actually use four that are recessed under each corner of the scale platform. Using four load cells as opposed to just one allows us to provide more accurate results because our load cells are matched by electrical output before they ever leave our warehouse.
Wide Range of Capacities and Platform Sizes
Depending on your unique needs, we offer a wide array of scales with varying shapes and sizes. Whether you're weighing a small animal, or large livestock, Arlyn Scales has the scale you need at a price that should be well within your budget.
Low Profile Scale Platforms
Another benefit of our outdoor scales is our low profile platforms. Because our stainless steel load cells are recessed in our scale platforms, it allows us to utilize platforms that are just 1 7/8" tall, which makes loading and unloading animals much easier than when using one of our competitor's platform scales.
Datalogging Functionality
While the majority of our scales offer a range of connectivity options to access weight data, some of our customers don't have the luxury of being able to connect a computer directly to their scale, or to connect their scale to an Ethernet or WiFi connection. We understood this concern and in turn developed our datalogging functionality that we're extremely excited about.
Datalogging allows you to plug a simple USB flash drive directly into your scale regardless of where it's located. You can then download weight data from your scale onto this USB flash drive, which can be accessed at a later time. This allows you to still easily gain access to weight data, even if your scale is located where computer access is not conducive. Once you gain access to a PC, you can quickly assess the data to make important business decisions.
Give Arlyn Scales a Call Today
If you'd like to learn more about our outdoor scales, or any of the scales found on our website, feel free to reach out to our team of scale experts today at 800-645-4301 or by contacting us through the contact form on our website. We look forward to working with you very soon.