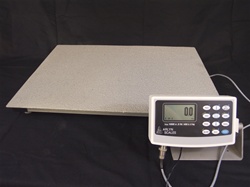 Chlorine tablets are used to make water potable by disinfecting and purifying drinking water as well as the water used in swimming pools. It's also widely used as bleach in the manufacture of paper and cloth as well as solvents, pesticides, synthetic rubber, refrigerants and a variety of other commercial products.
The Properties of Chlorine
In water, chlorine is a strong acid, corrosive and oxidizer and will form hydrochloric acid and hypochlorous acid. It will attack plastic, rubber, coatings and metal if contact is made. While not combustible by itself, it can react explosively or form explosive compounds with many common substances including acetylene, ether, turpentine, ammonia, fuel gas, hydrogen, fluorine and finely divided metals. Containers housing chlorine or chlorine-based mixtures may explode if they are heated. It may also ignite combustibles like wood, paper, oil or clothing.
Corrosion and the Manufacturing Process
Chlorine is generally shipped in steel cylinders as a compressed liquefied gas, but can still pose a threat to the equipment used to barrel, weigh, and ship them Ð especially if there is a breakage or leak. Equipment that must handle the raw material and formulas where it is used are especially susceptible to corrosion. Corroded equipment can affect the accurate formulation of products, the accuracy of shipping weights and costs, and can even pose a safety threat to individuals working with or near damaged equipment. Scales are an important part of the manufacturing process and are often used to automate various aspects of production such as mixing, batching, and filling.
Corrosion Resistant Arlyn Scales
It all starts with a superior design and quality construction. Our line of corrosion resistant scales is constructed from rugged, welded stainless steel rather than sheet metal, which leaves other scales vulnerable to rust and corrosion. And while our competitors offer a protective platform coating, it's generally just standard enamel paint that offers no protection once it is scratched or scraped off the platform. Even if only a small chip is missing, corrosive agents can get underneath and migrate under the paint to other areas of the scale. This means you may not see the damage until it is too late. This also means that corrosive materials can get inside the actual scale and wreak havoc on its internal components. Considering that the load cell is responsible for the accuracy of your measurements, you definitely want to work with a scale manufacturer that takes measures to prevent that. Many manufacturers use a basic aluminum construction when machining their load cells, but this leaves them vulnerable to damage from corrosive materials like chlorine as well as rough handling or the normal stresses of an industrial environment such as overloading and shock loading. We manufacture our load cells in-house using stainless steel, which provides an additional layer of protection from corrosive agents while making the scale more accurate. To enhance the corrosion-resistant properties of our scales, we also offer a unique polyamine-based triple-epoxy coating that provides the additional protection enamel paint won't. Infused with garnet particles, this epoxy provides added resistance to scratching and abrasion as well as excellent chemical resistance. Our welded stainless steel construction, heat-treated stainless steel load cells, and garnet infused triple epoxy work together to provide you with years of trouble-free service.
Capacities and Resolutions
While we offer a variety of scale sizes and platforms as a standard, don't forget that we're a factory-direct manufacturer, which means that if you can't find a suitable product, we can work with you to understand your needs and create a solution that meets them. Standard capacities, resolutions, and platform sizes are:
| | | |
| --- | --- | --- |
| Capacity | Resolution | Platform Size |
| 500 lbs | 0.1 lb | 20″ x 27″ or 36″ x 36″ |
| 1,000 lbs | 0.2 lb | 20″ x 27″ or 36″ x 36″ |
| 5,000 lbs | 1 lb | 48″ x 48″ |
| 10,000 lbs | 2 lb | 60″ x 60″ |
ArlynGuard for Explosive Environments
If you work in an environment that handles chemicals that pose an explosion hazard when mixed with chlorine, your needs may be a little different. Not only will your scale need to come with added corrosion resistance, you'll also need to make sure that there is no way for the scale to become a source of ignition.
Our ArlynGuard B, C, F, and P scales have one or more components that have been tested and approved to be Intrinsically Safe for use in an impressive range of hazardous locations including:
•    Intrinsically safe for use in Class I, II, III; Division I; Groups A through G
•    Non-incedive for use in Class I; Division II; Groups A through D
•    Suitable for use in Class II; Division II; Groups F & G
•    Suitable for use in Class III; Division II
Each ArlynGuard scale is equipped with one or more of:
•    Model MKE-5-IS(-C) Digital Weight Indicator System
•    Load Cell Models 620-300-IS, 620-100-IS, 620-50-IS, 620-25-IS, 620-10-IS, 520-10000L-IS, 520-5000L-IS, 520-5000IS, 520-2500-IS, 520-1250-IS, 320-500-IS and 320-250-IS
which are FM Approved components as per Approval Standard 3600, 3610, 3611 and 3810.
These scales are available in full stainless steel construction, are equipped with our stainless steel load cells, and are available with our proprietary triple epoxy coating. While we offer bench, platform and floor scale varieties, our cylinder scales are best suited for hazardous environments that handle drums of explosive or flammable materials. The extremely low profile makes it easier for cylinders to be loaded and unloaded from the platform. Capacities range from 60 to 300 and 400 pounds. Each is available in a 9.25″ or 14″ square platform with custom sizes and capacities available.
Additional Features
Whether you choose from our line of corrosion resistant scales or our ArlynGuard explosion-proof scales, we offer standard features on every model. This includes a large LCD digital display with front panel functions that can be used for automatic and keyboard tare with more than 100 memory functions, net/gross, zero, and multiple conversion units. We also offer a variety of communication options that allow you to transmit, record and analyze your data from a workstation PC or other remote location. These include Wi-Fi, Ethernet, USB and Cloud as well as a variety of analog ports. If your scales are used as part of your batching, mixing, or filling processes, we can also equip your selection with a set point controller that allows you to set up to eight target weights that can be used to control other pieces of equipment such as feeders, mixers, motors, valves, solenoids, or an alert system.
Personalized Customer Support
If you're struggling to decide which scale would be best suited to your corrosive or explosive environment and your weighing needs, contact Arlyn Scales today. We can guide you through the selection process and help you make the most economical choice while ensuring that all your needs are met. If you have a unique set of specs or set up, be sure to ask us about our custom solutions.