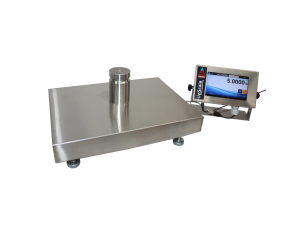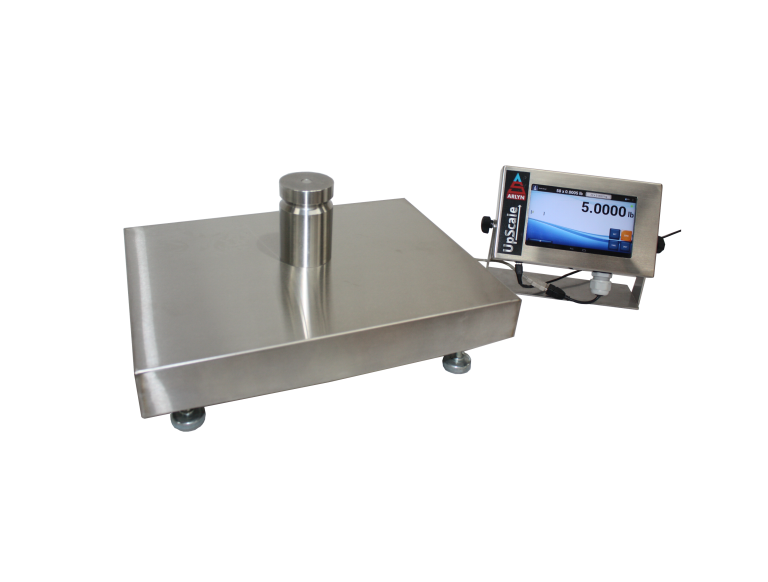 If you're in the market for a large quantity of industrial platform scales for your facility or company, it's critical that you fully understand what to look for in a high quality scale. With a wide array of suppliers offering all different types of features, it can be difficult to know where to turn and which company to choose when it is finally time to purchase additional scales.
At Arlyn Scales, we've been designing and manufacturing scales in our Long Island, New York facility for more than 30 years. In this time, we've developed a reputation for offering a high quality scale that is accurate and packed full of features. In our time in the industry we've been able to identify several components that are absolutely crucial when it comes to purchasing a new industrial scale. Be sure, regardless of where you purchase your scale, that you read through our cheat sheet for purchasing your next scale.
Materials Are Critical
You often hear that how items are made can greatly affect the durability and reliability of a product. This is especially true when it comes to industrial scales. When you're shopping for platform scales in bulk, it's critical that you're comparing similar specifications. Many scale manufacturers will cut corners by using inferior materials in their scales, especially when it comes to load cells and scale platforms.
At Arlyn Scales, we manufacture the load cells in our platform scales out of stainless steel. This allows our scales to stand up to the harshest of conditions without sacrificing accuracy. Other scale manufacturers will manufacture their load cells out of inferior materials, which then must constantly be calibrated, costing scale owners precious time and money. In addition to our stainless-steel load cells, we also position a load cell in protected pockets in each corner of our scale platforms to ensure accurate weight readings, even if an object is not placed directly in the center of the scale platform.
When it comes to our scale platforms, we offer a variety of materials including stainless steel and aluminum depending on your unique needs. We also offer a line of corrosion resistant scales for extremely corrosive environments.
Don't Skimp on Connectivity Options
Years ago, a scale's durability and accuracy were all there was to worry about when it came to purchasing a new unit. Today, with the advances in technology, there are a whole host of features that were unheard of in scales just a few years ago.
One of the most useful new features that have been added to scales in recent years has been a wide array of connectivity options. These options allow scale owners to not only take extremely accurate readings, but also to automatically transfer this weight data to computer equipment located across the office, or even across the world.
At Arlyn Scales, we've been one of the pioneers when it comes to connectivity options. Our most popular connectivity methods include:
USB Connection

– A USB connection is the most popular way to connect any type of peripheral to your laptop or PC. Our industrial scales allow you to run a simple USB cable from your scale to a laptop or PC to control and pull scale data. The weight data can then be accessed in Microsoft Access or Microsoft Excel for further analysis.

Ethernet & Wi-Fi Access

– Our scales also feature Ethernet and Wi-Fi connections that allow you to control your scale from anywhere, provided that you have an active Internet connection. Imagine being able to access your scale data from anywhere around the world without even being near your scale.

Datalogging

– Another one of our most popular connectivity methods is datalogging, which allows scale owners to plug a USB flash drive directly into the scale's USB port to download weight data. This way you don't need to have a computer connected directly to the scale to access scale data. This is especially attractive to scale owners who have scales located in areas where having computers is not feasible.
U.S. Based Manufacturing Can Be Beneficial
Another key factor to keep in mind when shopping for industrial scales is whether your supplier is located in the U.S. Many scale manufacturers have attempted to cut costs and started to manufacture their scales overseas. The issue with this approach is that it can be extremely difficult to spot quality control issues and to guarantee quality.
At Arlyn Scales, we manufacture, design and distribute our scales all from our Long Island factory. We have no distributors, which means that you get the best possible scale at the best possible price. This way when you're buying in bulk you can talk with the people who are building and designing your scales. In addition, the team at Arlyn Scales often designs custom scales based on client needs, which is unheard of with suppliers who manufacture all of their scales halfway across the world.
Customer Support is Key
Because of our U.S. based manufacturing facilities, we're able to offer our customers the highest quality customer support available in the industry. Simply pick up the phone at any time and talk with one of the people who actually designed and assembled your scale. This level of expertise is unheard of in the industry, but it is something that we feel is key to a long-standing relationship with our customers.
Ready to Place a Bulk Order for Industrial Scales?
We hope we've given you a variety of things to think about when it comes to purchasing industrial scales. As an industry leader for more than 30 years, we feel that we're in a unique position to be able to offer our customers the absolute best product at a price they can afford. If you'd like to learn more about our industrial platform scales, feel free to reach out to our team by phone at 800-645-4301 or through our online contact form.