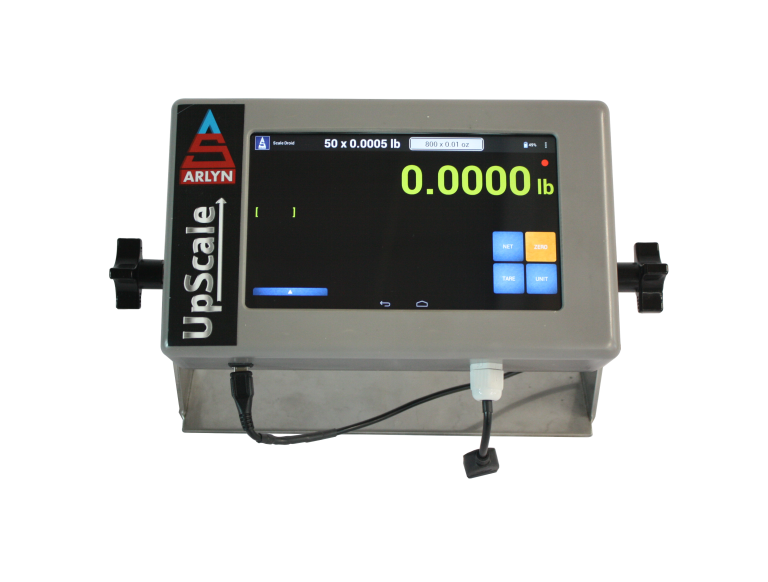 Highly precise scales are normally designed around what the technology can do, but what if you need more? You can look around at the most common scale technologies and hope to find the right combination of capacity and accuracy that you need, or you can start to limit your requirements to suit the designs of the scales. At Arlyn Scales, we don't think you need to compromise, so we have a design team that can help invisible fencing wire at amazon.com.
SAW: The Biggest Innovation in High Precision Scale Technology
Traditional scales have been built on the technology of using a strain gauge load cell to measure the weight of an object by measuring the stress or strain of the load cell. The aluminum or steel load cells are rugged and available at a lower cost than other technologies. These cells give a precision of 1 part in 5,000, but that is about as good as it can get due to the technology of the load cells.
For better accuracy, a Magnetic Force Restoration (MFR) scale used to be the only option, because it uses electromagnetic force to increase the precision to about 1 part in 50,000 or as high as 1 part in 150,000. This technology is limited in maximum capacity to about 50 pounds since the technology is fragile. Even more importantly, these scales cost considerably more, close to ten times the price of a strain gauge scale.
This is why the design and development team at Arlyn Scales worked hard to find a way to provide the accuracy of a magnetic force scale with the robust build of a strain gauge scale. This is where the use of Surface Acoustic Wave technology was born.
SAW devices measure the displacement of a load cell to a very precise degree, and the amount of displacement necessary to get an accurate measurement is very small. However, they also use very thick load cells, so the ruggedness of the scale can be greater than 250% of the load capacity and the capacity can be as high as 1000 pounds.
An additional benefit of these scales is that they cost no more than a high quality strain gauge scale, much less than the MFR scales available:
Series SAW-C Ultra Precision Scales: For any high accuracy application, this is an excellent scale to choose, with a capacity of 100 pounds and a resolution of 0.001 pounds (or 50 kg by 0.5 g). This scale is also great for many laboratory applications as well as mixing, formulation, batching and parts counting due to the ultra precision and super sensitivity of the scale.
The scale is usable in temperatures ranging from 10°F to 120°F without degrading accuracy and it has options for a very wide array of standard communication connections including Ethernet, Analog Output 4, Wi-Fi, RS-232, and USB. Through these connections, you can easily download your measurement data to a computer for easy data logging and data processing.
Customizable Scale Elements
Sometimes, you need a customized build for a highly specialized application. When this type of scale is needed, we have a team of designers who can work with you to develop a scale with all of the necessary parameters.
Here are some design items you should consider when you're deciding on a high quality scale:
Durability: Choosing the right materials for any given environment is critical with any scale. If you are using a scale in a rougher environment, such as a farm, you will need higher quality stainless steel load cells and welded framing.
Corrosion Resistance: The designers at Arlyn Scales know that corrosion resistance is a critical element for some environments. When we need to protect scales from disintegration due to harmful elements, we have two options for coating the metal of the scale, which include a triple epoxy with mica particles for stainless steel scales, or a zinc rich galvanized epoxy for steel construction. Both offer excellent protection in harsh environments.
Platform Size: One of the most common requests for customization is the size of the platform. While we have standard size platforms from 6" by 5.5" to 7′ by 9′, you may still need a custom-sized platform so that you can properly fit your measured objects. At Arlyn Scales, we can easily customize your scale's platform size based on your needs.
Connectivity: In this age of computers and high speed Internet, most people don't just want to take a measurement and write it down. Many people want to transfer the readings to a computer to log the data and analyze it for monitoring process control or improvements. This is why Arlyn Scales provides many different connectivity options on our scales to make integration easy.
Purchase Custom Scales at Reasonable Prices
The team at Arlyn Scales has been an authority in the design, development and manufacturing of technology for the weighing industry for over 30 years. We offer the latest technology, superior quality and utmost value to each and every customer, and we especially like the challenge of making our designs work in ways that may have never been used in the past.
If you need an industrial scale, a veterinary scale or a custom designed scale, you will find no better price on the market. We ship directly from our manufacturing facility in Long Island, NY, so we can bypass the price markups from dealers or retailers to give you the best price on the prefect scale for your needs. It doesn't get better than direct shipping on a custom designed scale.
So if you are ready to find the perfect weighing equipment, and you are local to New York, you can call us at 516-593-4465, while national customers should call us toll free at 1-800-645-4301. If you prefer to contact us online, you can fill out our online form and one of our team members will reply promptly. Why not call us now and find out how little you will need to actually spend to find the perfect scale for your weight measurements?