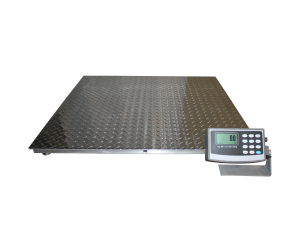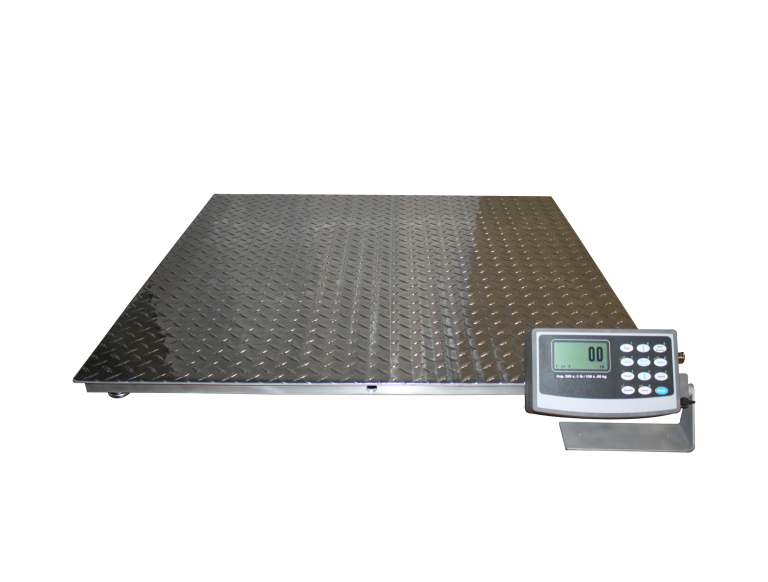 Not all weight equipment applications are created equal. That's why Arlyn Scales has developed its expertise in all aspects of scale design and manufacturing. This expertise is particularly useful when you are looking for scales for hazardous, flammable and explosive environments where you need to have equipment that is both safe and secure. When it comes to the health & safety of employees, and the safety of equipment and facilities, you do not want to risk using anything less than equipment that is certain to work correctly and safely the first time.
Scales That Are Intrinsically Safe for Many Hazardous Uses
Arlyn Scales has designed our series of ArlynGuard scales to be essentially safe in many different hazardous environments. ArlynGuard scales are equipped with one or more of:
Model MKE-5-IS(-C) Digital Weight Indicator System
Load Cell Models 620-300-IS, 620-100-IS, 620-50-IS, 620-25-IS, 620-10-IS, 520-10000L-IS, 520-5000L-IS, 520-5000IS, 520-2500-IS, 520-1250-IS, 320-500-IS and 320-250-IS
which are FM Approved components as per Approval Standard 3600, 3610, 3611 and 3810.
ArlynGuard Scales are Intrinsically Safe for use in Class I, II, III, Division 1, Groups A, B, C, D, E, F & G Class I, Zone 0, AEx ia IIC (T3 Ta=60C) Indoor Hazardous (Classified) Locations. Nonincendive for use in Class I, Division 2, Groups A, B, C and D Suitable for use in Class II, Division 2, Groups F & G, Class III, Division 2 indoor Hazardous (Classified) Locations.
Explosive Environment Scales: ArlynGuard B
The ArlynGuard B is a hazardous environment bench scale that's also ideal for use in distillery labs. Because many industrial environments prohibit the use of standard equipment due to flammable, explosive or other hazardous conditions, Arlyn Scales has created this class of intrinsically safe scales.
The ArlynGuard scale is safe for use in many hazardous area classes, divisions and groups. With absolutely no moving parts and load cells manufactured from heat-treated stainless steel, this scale can accept large loads on its strong aluminum housing and large stainless steel platform. The platform size is 12" x 16" with capacities and resolutions of 5 lbs. x .001 lb., 10 lbs. x .002 lb., 25 lbs. x .005 lb., 50 lbs x .01 lb, 100 lbs X .02 lb, and 150 lbs x .05 lb. We also have AlrynGuard C cylinder scales, ArlynGuard F hazardous environment floor scales and ArlynGuard P hazardous environment platform scales.
High Precision – Yet Easy to Use
All ArlynGuard scales are easy to use with a graphical display indicator and a mount made of stainless steel for easy readability. Panel functions offer more than 100 memory locations (including zero) and a variety of unit conversions.
All ArlyGuard scales have an internal resolution of 1 part in 500,000 with various capacities and platform sizes depending on the type of scale. Platforms are manufactured from welded steel, and some platform sizes include a stainless steel option if desired:
Capacities of the ArlynGuard B bench scales range from 5 lbs. to 150 lbs. with resolutions from .001 lb. to .05 lb.
Capacities of the ArlynGuard C cylinder scales range from 60 lbs. to 400 lbs. with resolutions from .01 lbs. to .02 lb. The standard platform size is 9.25" by 9.25" and is extremely low profile to allow for easy loading and unloading of cylinders.
Capacities of the ArlynGuard P platform scales range from 500 lbs. to 1,000 lbs. with resolutions ranging from .001 lbs. to .05 lb.. Platform sizes include 20" by 27", 22" by 44", 27" by 60", 30" by 30", and 36" by 36".
Capacities of the ArlynGuard F floor scales range from 2,500 lbs. to 20,000 lbs. with resolutions from .05 lb. to 5 lbs. Platform sizes include 3" by 3", 4" by 4", 5" by 5", 5" by 7" and 6" by 8". Higher capacity scales are possible by custom design, even though they are not in our standard catalogue.
Although all the ArlynGuard scales are rugged and durable, the ArlynGuard F floor scale is particularly designed and manufactured to be extremely resistant to abuse. These models use industrial grade load cells, which are manufactured from stainless steel instead of regular steel or aluminum. These load cells are then bolted into pockets in the scale frames for added protection. Arlyn also offers a 3-part epoxy coating that can be used to provide protection from rusting and scratching.
What Customization Can Be Done on Standard Scales?
While Arlyn Scales is able to design and manufacture a completely custom scale for extremely rare or unique applications, we also have many customizable features on our standard scales. While all ArlynGuard scales come equipped with a digital weight indicator system, there are twelve different load cells that are available to suit your needs. Our load cells used in these highly accurate and rugged scales are fabricated from special heat-treated stainless steel alloy.
Experts in Explosion Proof Scales So You Don't Need to Be
At Arlyn Scales, we have dedicated significant time and energy to learn virtually everything about scales and weighing equipment. Our dedicated team is here to help you pick the right equipment for your unique task(s).
If you need to find a scale that is explosion proof, or just need a scale for heavy loads with high precision, our professionals can find the scale that is right for you. We pride ourselves at providing you, our customer, with the latest technology, superior quality, and utmost value.
If you wish to send us an email with your questions and queries we can be contacted online and we will get back to you as soon as possible with the answers you need to make the right choice. If you prefer to call and are local to Long Island, NY call us at 516-593-4465, while national customers can call us toll free at 1-800-645-4301. Call us now to find the perfect weighing equipment for your distinctive purposes.