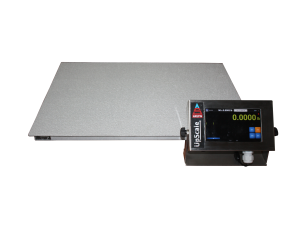 In our busy world, technology races ahead providing us with constantly improving hardware and software to make our lives easier and perform tasks faster. During the hustle and bustle it can become easy to forget some of the technologies that have been around for a long time such as scales and weighing equipment.
In many ways, these extremely useful pieces of manufacturing equipment have remained unchanged for many years, but even when the basic function remains unchanged, new technological improvements still come along.
Focused on Innovation and Improvement in Weighing Technology
At Arlyn Scales, we have a team of exceptional personnel working in our design and manufacturing departments with a focus on what can be done to improve the simple scale. The focus of this group is to improve the precision of the scales we offer while still maintaining an affordable price for our customers.
Strain Gage and Force Restoration scales are the two types of scales that have been traditionally offered in the industry. Strain Gage scales are the most popular, and the least expensive, with adequate resolution of 1 part in 5,000. The main limit in this technology is the aluminum or steel load cells used. They are rugged but can lack precision in measurement when it is required.
In the past, when precision in measurement was what you needed, you would have to turn to the Force Restoration scales, which used electromagnetic force to increase the precision to about 1 in 50,000 to 1 in 150,000. This, however, limited the maximum capacity of the scales to around 50 pounds and increased the cost dramatically – usually around ten times the cost of a Strain Gage scale.
While we offer excellent scales with Strain Gage technology, we have also endeavored to develop a third technology that can give better precision like a Force Restoration Scale while not costing more than the best of the Strain Gage scales. This is our newest and most cutting edge scale. It's powered by our patented Surface Acoustic Wave (SAW) technology.
Patented SAW Technology for Improved Precision
By envisioning a scale that incorporated similar technology to the technology that is used when fabricating semiconductors, the development team at Arlyn Scales was able to produce a scale with an extremely precise measurement output. The resolution from our SAW scales is in the range of 1 in 100,000 to 1 in 200,000, and the stability to temperature fluctuations is also greatly improved compared to other scale technologies.
This technological advance was such that the capacities of the scales could be much higher than the limit of the precise Force Restoration model, including capacities as high as 500 pounds. The large load cell block used in this technology is also very rigid and provides high overload as well as the shock tolerance of the scale. Together, you have a scale technology that is 1/3 of the cost of an equivalent Force Restoration scale and accuracy that is twenty times greater than a Strain Gage scale.
One of our most popular Surface Acoustic Wave scales is our Series SAW-C Ultra Precision Scales, which we outline below:
Series SAW-C Ultra Precision Scales: This scale is easy to use with a capacity of 100 pounds and a resolution of 0.001 pounds (or 50 kg X 0.5 g). This ultra precision scale with super sensitivity is excellent for parts counting, mixing, batching and formulation.
For any high accuracy application this is a great choice. By measuring displacement of the load cell rather than stress or strain, the SAW devices can increase precision due to the fact that the amount of displacement to make an accurate reading is very small.
The overload ruggedness of SAW scales is > 500 % rated capacity, and the scale size is 12" by 16" with power consumption of only 0.3 VA. This scale can be used in temperatures ranging from 10°F to 120°F while still maintaining guaranteed accuracy. The scale is available with a wide variety of industrial standard communications to provide easy connectivity with computer equipment or other systems including Ethernet, Analog Output 4, RS-232, WiFi and USB.
What Makes Arlyn Scales Superior to Competitor Scales?
With our expertise in design and development of scale technologies Arlyn Scales has found many ways to improve upon the value we give to our customers. Our motto is "latest technology, superior quality, utmost value," and these three reasons are why we are able to offer superior products and services to our customers.
Having the latest technology, as you have seen, allows us to provide exceptionally accurate scales at a price that is not inflated or outrageous. Technological advances such as our SAW scales have revolutionized the weighing industry.
Superior quality is attained by controlling the entire manufacturing process of our scales, which is done in our factory in New York. By controlling the manufacturing we can better monitor and standardize the processes and materials that are used to ensure we always maintain a product which meets or exceeds the exacting quality requirements that we set out. Be it industrial, veterinary or fully customized scales, we can ensure that our product quality is always maintained.
Apart from the value provided by our product, we also increase the value to our customers by shipping products directly from our factory in Long Island. By shipping products factory direct, we remove the long wait times and price markups that are inherent in buying a product through a dealer. This additional value makes our scales the first choice for our customers.
Superior Customer Service for Superior Weighing Technology
As a leader in weight measurement device design and manufacturing for over 30 years, the dedicated team at Arlyn Scales has learned quite a bit about making our customers happy. With the most technologically advanced designs on the market, we can almost always find one of our standard scales that will do the job. Even if we can't match one of our excellent scales to your needs, we have the skills and expertise to design and develop a scale that will handle any task that you can imagine.
If you are local to Long Island, NY, call us at 516-593-4465. National customers can call us toll free at 1-800-645-4301. We can also be contacted online and one of our service team members will reply to your email with all of the information you need to make the right scale choice. We look forward to working with you to choose the weighing equipment that will meet your unique needs.