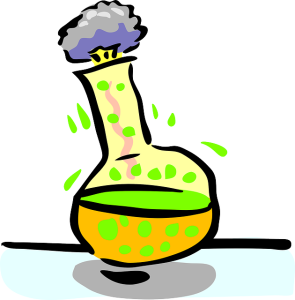 If your facility handles fuel or other flammable chemicals, you understand how important it is that all of your equipment be intrinsically safe. Not only do you have to purchase equipment that will stand up to the rigors of your daily activities, but you also have to ensure the equipment does not catch fire or ignite any material in your facility, which could result in a massive disaster.
When it comes to scales, there is a whole host of available options to ensure you'll still be able to accurately weigh materials without the fear of fire, or spark, which could ignite any fuel or flammable chemicals in or around your facility.
Explosion Proof Scales from Arlyn Scales
Arlyn Scales offers a whole line of explosion proof scales available for purchase directly from our website. Learn more about why purchasing a scale from Arlyn Scales will be one of the smartest decisions you'll make in quite a long time.
Top Notch Customer Service
When you're shopping for an intrinsically safe scale, you need a company that you can count on. At Arlyn Scales, we've been in the scale industry for more than 30 years. In this time, we've worked with companies of all sizes and stand ready to assist you with all of your industrial scale needs.
We pride ourselves in our commitment to the highest quality trusted online casinos offering the best customer service possible. We're able to offer this high level of customer service because of our extensive experience, and because of our 100% U.S. based design and manufacturing team who are always available to assist you in any way possible.
American Based Design and Manufacturing
The owners of Arlyn Scales founded the company in Long Island, New York more than 30 years ago, and have stayed put ever since. This commitment to making our scales right here in the U.S. offers a whole host of advantages over some of our competitors. The primary advantage is our ability to closely monitor the entire scale design and manufacturing process. Our design and manufacturing teams work side by side on a casino minsta insättning 100 kr daily basis and can quickly spot and resolve any issues that may arise during the course of production. This is much more difficult with overseas manufacturers who simply can't compete with this level of efficient manufacturing.
Wide Array of Communication Options
All of our scales, including our explosion proof scales, feature a wide range of connectivity options. This functionality allows our customers to not only receive accurate and reliable weight readings but to access this weight information from a variety of other devices. Some of our most popular connectivity options include:
USB – Easily connect a USB cable from your computer to one of our industrial scales and instantly have access to weight readings as well as the ability to fully control your scale. You can then access the weight data from your scale using our USB Remote Software, which allows you to view your data with popular programs such as Microsoft Access and Excel.
Flash Drive – Many of our customers place their scales in areas where computers simply cannot function. For these scenarios, our flash drive option works wonders. Simply plug in a flash drive into your scale's USB port and extract weight data that can be easily viewed on your PC or laptop at a later time. All data will be formatted as a CSV file to ensure it can be opened by your favorite database or spreadsheet applications.
Ethernet & Wi-Fi – Remote operation is another exciting development in the scale industry. With our Wi-Fi and Ethernet capabilities, your scale can be attached to your corporate network via a wireless or Ethernet connection, which will give you direct access from anywhere within your facility, or around the world, if you have an active Internet connection. Many of our customers tell us they don't understand how they lived without the ability to access and control their scales from literally anywhere across the globe. This functionality gives you the ability to control your scale 24/7 without ever even setting foot in your office.
Process Automation – An optional feature for our explosion proof scales is our setpoint controller, which allows for simple batching and PLC functions. Easily set up to eight target weight values and use them to turn equipment on or off. Motors, valves, mixers, feeders, solenoids and many other devices can be controlled using solid state relays that can be operated by our setpoint controller. Through the easy to use setup menu on your display indicator, you'll be able to input formulas that can control the output lines according to the weight applied to the scale platform. These features are especially beneficial in areas where the smallest human error can have disastrous consequences.
ArlynGuard Explosion Proof Scales
At Arlyn Scales, we offer our ArlynGuard Scales, which are approved as intrinsically safe. These scales can be used in the following classified hazardous locations:
Class I-III, Division 1, Groups A-G
Class I, Zone 0, AEx ia IIC (T3 Ta=60C)
Indoor Hazardous (Classified) Locations
Nonincendive for use in Class I, Division 2, Groups A-D
Suitable for use in Class II, Division 2, Groups F-G
Class III, Division 2 Indoor Hazardous (Classified) Locations
We offer a wide array of a bench, cylinder, platform and floor scales in our ArlynGuard line. Capacities range all the way from 5 lb. x 0.001 lb to 20,000 lb x 5 lb.
Questions About Our ArlynGuard Explosion Proof Scales?
Should you have any questions about our ArlynGuard Explosion Proof Scales, feel free to reach out to our team today. With three decades of experience in the industry, we're constantly keeping up with the latest technology related to industrial scales of all kinds. Feel free to give us a call today at 800-645-4301 or via our online contact form.