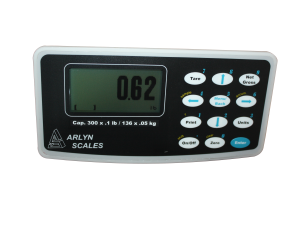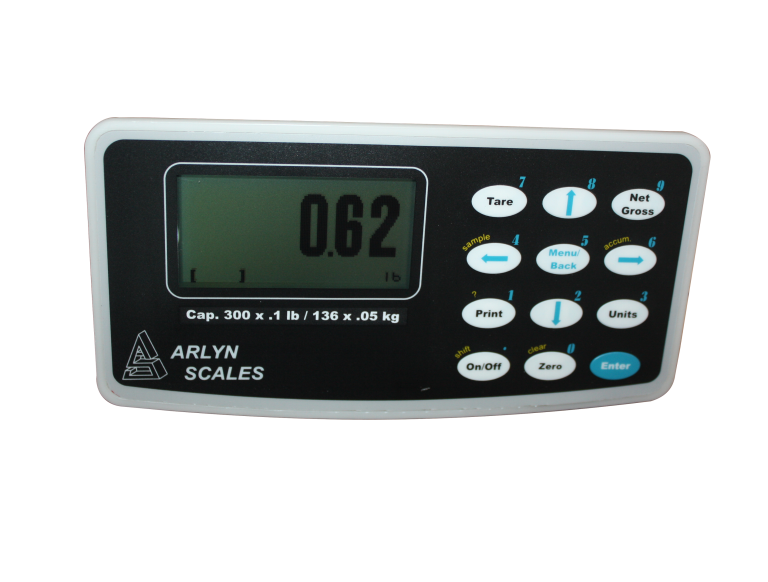 Today's industrial scales are leaps and bounds ahead of technology from just a few short years ago. Arlyn Scales has been on the forefront of many of these advancements, and is constantly looking at ways to improve their products, while still offering the best value in the industry.
If you're not familiar with Arlyn Scales, we've been a fixture in the scale industry for more than 30 years. Located in the heart of Long Island, New York, we're committed to designing and manufacturing all of our scales in the USA. This is during a time when the majority of our competitors have moved their manufacturing facilities overseas. While US based manufacturing is starting to come back into favor, there are still countless companies that choose to build their products outside of the US to save money.
At Arlyn Scales, we think that we're able to provide our customers with a superior scale, at a more competitive price due largely to our desire to design and manufacture our scales right here in the US. In addition to the cost benefits, we're also able to reduce quality control issues due to close collaboration between our manufacturing and design teams. Furthermore, we provide our scales factory direct to our customers, eliminating any type of distributor markup.
Importance of Accurate Access to Weight Data
One of the most important functions of any scale is the ability to provide scale users with accurate weight readings. Years ago, scale users would weigh items and notate the readings, which provided the potential for a variety of human errors. As scale technology improved, manufacturers added options that allowed users to export scale data to computers. The only problem with this approach is that some users are not able to position their scale near enough to a computer to access weight data.
In instances where scale owners still need access to accurate weight data, but don't have a computer close by, Arlyn Scales offers datalogging functionality, which solves this common occurrence.
Datalogging to the Rescue
Datalogging is an extremely useful feature for those scale users that can't easily connect their scale to a computer. With our datalogging functionality, users can simply plug in a USB drive to their scale and instantly download weight data to be accessed later on a PC. This ensures that accurate weight data is transferred to portable storage media and eliminates the need for owners to manually record weight values.
Facts You Need to Know About Datalogging
There are a variety of features that make datalogging a useful option for a variety of industrial applications. Below we'll highlight just a few of the common questions that we encounter when explaining this relatively new technology.
How does datalogging work in terms of software and connections?
Our datalogging function includes a USB port that is located on the scale indicator and a USB flash drive that connects to it. The thumb drive captures weight data that can be accessed later on a PC.
Is the datalogging option standard with all of your scales?
No, datalogging is an optional feature that customers must choose when purchasing a scale.
What makes datalogging useful or preferable?
Datalogging is ideal in situations where it is impractical or impossible to directly connect a scale to a computer when weight data is being taken. This could be the case on an industrial factory floor, or out in the field.
What types of information can be saved onto a flash drive using datalogging?
When one of our scales records a weight reading, it stores a single 'frame' of weight data from the scale, which can include a variety of different parameters. Some examples could be the time and date that the weight reading was recorded, as well as group and item information, which can be entered by the customer.
What type of file formats does datalogging support?
Our datalogging functionality saves weight data in what is known as a CSV, or comma separated value file. This is one of the most common data formats and can easily be viewed by a number of popular commercial software tools such as Microsoft Excel and Access. The majority of database platforms will also easily view CSV files.
Is there a limit to the number of weight values that can be stored on a flash drive with datalogging?
While theoretically, there is always a limit in terms of the size of the flash drive, weight value readings are extremely small and therefore a sizable flash drive should be able to hold several million readings, making capacity largely not an issue.
Other Communication Options for Scale Owners
If your scale is located in an area that is easily accessible by a computer, or is close to an Ethernet connection, there are several other communication methods that may better suit your needs.
USB – Universal Serial Bus, or USB is one of the most common ways to connect a PC to our industrial scales. Our scales can be equipped with a USB port that can be controlled using our USB Remote Software, allowing users to control and monitor their scale from a computer. Data can also be exported to your computer and later accessed in popular applications such as Microsoft Access or Excel.
Ethernet & Wireless Access – If your scale is located in an area that has easy access to a wired Ethernet connection, or wireless network, you can easily access weight data from your computer. Whether you connect your scale directly to a network with an Ethernet connection, or wireless connection, the options of remote scale management are endless. Think about the ability of controlling your scale, not just from a computer within your facility, but a computer that is located across the world.
Have Additional Questions About Datalogging?
If you have any additional questions about datalogging and how it can improve efficiencies within your organization, don't hesitate to contact the scale experts at Arlyn Scales today by phone at 800-645-4301 or through our online contact form.